Reaching Veterans For Christ
For years, we have had a burden for those who have served our great country. Once a month, Bro. Tim Lane, an army veteran that attends our church, holds a service at the Maine Veterans' Home in Augusta, Maine.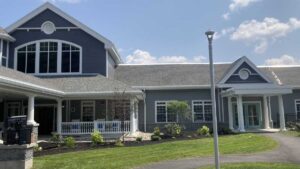 Want To Plan A Visit?
We would love for you to plan a visit with us. Whether you have been in church for years or have never stepped foot inside of a church service, we would be honored to have you in attendance at our church.